Mounts for 2019 Volkswagen Jetta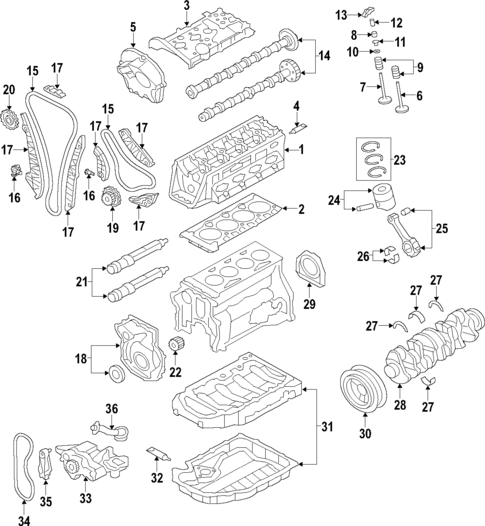 No.
Part # / Description
/ Price
Price
Mount
GTI. Left. Auto trans. Jetta. 6spd. Manual trans, to 10/2017.
Engine Camshaft
Camshaft
GTI. To 11/11/2019. Jetta. To 1/13/2020. From 10/31/2016. Exhaust. Incl.Engine Timing Camshaft Sprocket. Atlas Cross Sport. From 1/14/20.
Vibration Damper
Type 2. Jetta. From 10/10/2019. Incl.Engine Harmonic Balancer. Tiguan Limited.